Skip to content
Visit to Ashmead School
Our morning with the Eco Cousins of Ashmead School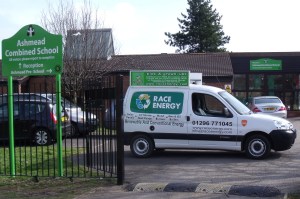 We visited Ashmead School in Aylesbury to demonstrate how renewable energy works, and to talk about energy saving. We took in a wind turbine, solar panels and a solar tube (sun pipe).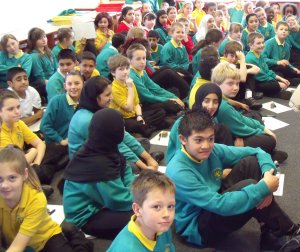 The morning started with the children interviewing us about global warming, and what Race Energy is doing to help combat it. We were very impressed with the children's questions and their high standard of knowledge.
The children then had an inter-house competition with a 30 question test that we set them about energy saving.
Next we were on to the school playing field - where the wind turbine, solar panels and solar tube were set up - to carry out some experiments.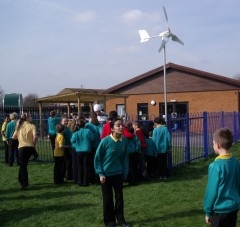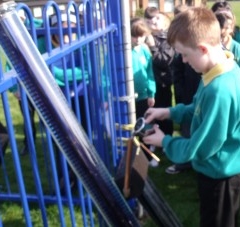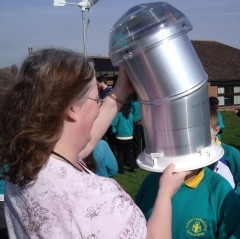 There's only one way to check how much light you get from a solar tube!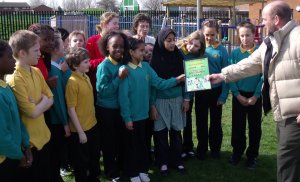 After a very enjoyable morning, we said goodbye to the children and presented them with a certificate to say that Ashmead School is now part of the Eco Cousins family.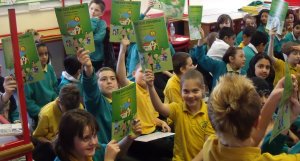 If your school would like to become part of the Eco Cousins family, or if you have any questions about our eco education programme, please Call us on 01296 711 405 or email info@raceenergy.com.